PHO UPDATE October 29th, 2021
---
---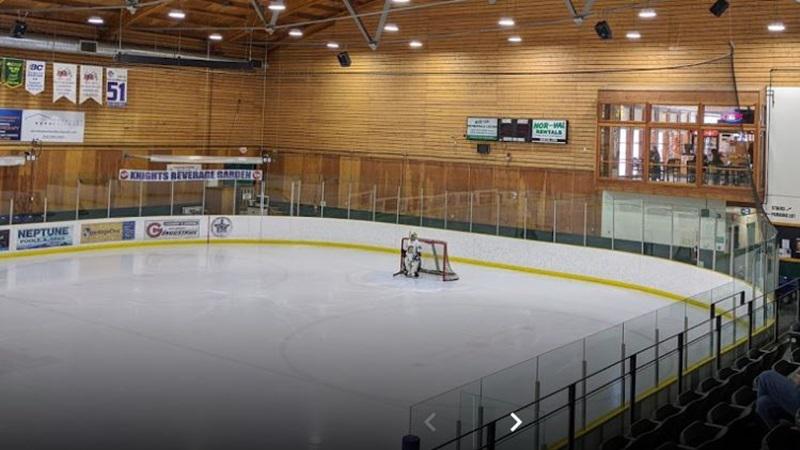 ---
Arena Regulations
As of the Public Health Order released on October 26th the following regulations are now in effect for the Enderby Memorial Arena and Nor-Val Arena.
- All spectators age 12+ must show proof of vaccination to event organizer (spectator limit is a maximum of 450 people)
- All participants age 22+ must show proof of vaccination to event organizer (parents can assist a child without proof of vaccination however then cannot spectate) So all coaches, volunteers, and those assisting with the supervision or instruction of minor sports, must be double vaccinated.
Note: Masks are required in all indoor spaces unless participating in exercise activity or sport at a fitness facility or sport facility (masks do not have to be worn on the ice surface). Following these regulations, including providing proof of vaccination, is required for your continued use of the facility.
Please respect that booking and facility staff do not control these regulations. They are set out by the Province of British Columbia. The Province can fine the facility owner, group organizers and/or participants who do not comply with the orders and may take other more severe actions if need be.

All spectators are now required to have double vaccination and contact tracing is no longer accepted.
This will mean that each group must now have a volunteer at the entrance of the arena to monitor and check vaccination cards for all parents and siblings (over 12) spectating all ice times.
Ages 19 and older you will need your QR code and Identification.
18-12 years of age you will need your QR code. We appreciate everyone stepping up to volunteer, without you we would not be able to have fans in the stands!
-------------------------------------------------------------------------------------------------------------------------------------------------
October 28, 2021
The PHO updated the gathering order here covid-19-pho-order-gatherings-events.pdf (gov.bc.ca)The summary of the order and highlighted below the areas that impact minor sport directly.
We know there will be questions, we are working policies and procedures to help everyone navigate through, but this is in effect immediately.
Thank you.
NOMHA
This order has been updated with three primary changes:
to allow seated and standing gatherings with proof of vaccination for inside events at 100% capacitywith PoV.
Child and youth in programs organized primarily for under 22 years continue to be exempted from the order, but adults whosupervise/assist these programs must now be fully vaccinated.
Sport spectators must be fully vaccinated.
Remaining the same:
Gatherings and events that previously required PoV continue to do so formore than 50participants in an inside place for recreational and other purposes, and gatheringsof any numberfor adults for sports activity, exercise or fitness activity or class, and dance class.
Section U, pg 3: the exemption for indoor rinks has been removed; they had been exempted previously, but now indoor skating rinks will now have to check for PoV unless hosting programs, lessons, and sport for children/youth. Outdoor rinks are exempt (as are all outdoor activities exempted from PoV). Also in this section is the addition of fitness facilities located in a workplace for the use of the workers (e.g. a corporate office with a gym);
Definitions:



Inside event

for which PoV section D applies:



An organized seated gathering of more than 50 participants …for arts or crafts education or classes. People no longer have to be assigned to their seats, but they still must wear masks (unless they are eating);
An organized standing gathering of more than 50 participants "…for recreational purposes…;
An organized gathering of any number of participants for adult sport, exercise/fitness activity or class, and dance class
A sports event in an inside place (includes spectators).

Participant

: now means people at an event who are not workers, and now clearly explicitly spectators (does not include those workers such as event organizer, staff, officials, paid performers, paid players, paid athletes)

C. Inside Events



C2. Now 100% capacity for seated and standing events with PoV
C6. Means that for sports, sport events, and child/youth programs spectators need to be provided with a seat.

D. Proof of Vaccination



D1. PoV needed for inside events, except for child/youth programs;
D2. PoV does not apply to those under 12 yrs, nor to those 12-21 yrs participating in programs or sport for children/youth (but those 12+ as spectators and some other contexts will require PoV);
D3a. Participants must be fully vaccinated;
D3c. those without PoV may not enter or remain in the place for the purpose of or to participate in an event;
D4. Does not mean you may only check PoV with a QR code reader, only that if you use a code reader it must be the BC Vax Card reader;
D7. Adults must be fully vaccinated to lead, supervise, or assist in programs and sports for children/youth for both indoor and outdoor programs.
D8. If an adult isn't fully vaccinated they may not lead, supervise, or assist with a program for children or youth, indoors or outdoors
Additionally:
Section T pg 3: offers some language about why there is now low tolerance for unvaccinated status; this will be helpful to you when dealing with defiant patrons;
Definitions: photo identification, now includes provision for a temporary driver's license and United States military identification card as acceptable identification;
Section B. Outside Events: There are no changes to the rules for outside events. i.e. there can be "No more than 5,000 persons, or 50% of the seated operating capacity of a place, excluding event staff, whichever number is greater, are present." PoV is not required at outside events.
Pg 12: The order has clarified that only requests for exemption on medical grounds will be considered.