A New Way To Play - New Rules for a New Season
---
---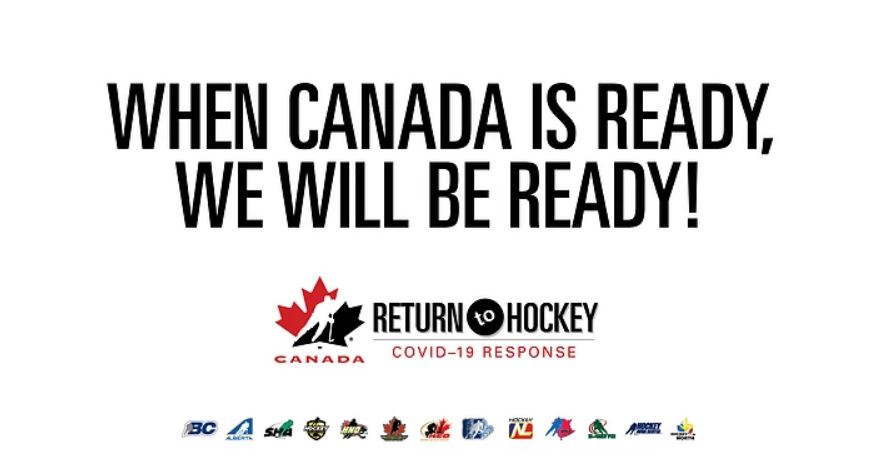 ---
Click the link to the new and updated NOMHA Return to Play Plan Rules we must all follow in order to have our Players participate in Hockey this season. These are subject to change at anytime as the season or situation progresses.
As President Randy Zbytnuik stated back on September 4th in his message:
"North Okanagan Minor Hockey Association operates under the umbrella of BC Hockey and the guidelines that they deliver to us. On August 31/2020 BC Hockey released the Return to Hockey - Phase 3 Guidelines. This document is the ViaSport "Return to Sport Guidelines" that are now posted on viaSport.ca and the BC Hockey website. NOMHA must also operate and run programs under the Enderby Arena's "Safe Operations Plan for COVID-19 Recovery". NOMHA received this document on August 25th and it is currently being revised based on the viasport "Return to Sport Guidelines."
In order for us to put on a Program, we must be able to do so following all Guidelines, Plans and Rules. Non compliance with any of the rules will result in a loss of season for that player/team or even Association. We are overseen by the City of Enderby and without their ice we have no program.
It is crucial this season that all families know the Return to Play Plan (RTPP) Rules. Please make time this weekend to read them in depth.
They are laid out very clearly in the RTPPlay document - link above or on the FORMS page of this website.
We also have links to our governing body's current guidelines under FORMS, and it is advisable to read these as well.
We at NOMHA recognize that complying with some of these rules will require some families to make alternate arrangements than what used to be needed to participate in Hockey (with care for siblings for example or sending your player in independently, and purchasing proper skate guards and planning for parking lot dressing and undressing).
We also recognize that some rules will require a change in the way we practice, and with the running of the teams this season. We will need teams to have Volunteers ready to implement and enforce the RTPPlan right away. Without these Volunteers in place a team cannot practice.
While this season will look drastically different than any season before, one thing hasn't changed:
Your Players are excited to hit the ice with their teammates, and play this great game of Hockey!
Let's all join them in their excitement, and do everything we can to ensure that they get to continue to play throughout the season.
Finally, please ensure one parent is able to attend a Parking Lot Parent Meeting on the first day of your Player's practice this coming week. A Board Member will be there to go through important info for the start of the season. And don't forget your Assumption of Risk and Covid-19 Health Check forms!